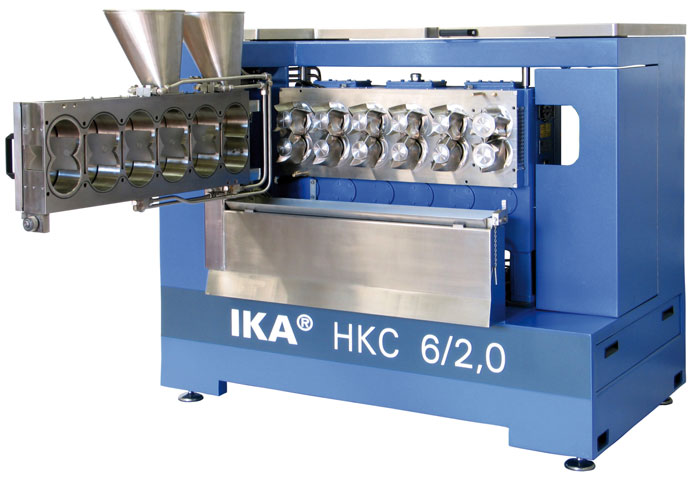 Kneaders
IKA PLANETRON® heavy-duty kneading machines are vertical kneading machines with two DUPLEX-like kneading blades.
IKA's heavy-duty HKD and HKS horizontal kneading machines are twin bowl kneading machines with horizontally arranged kneading shafts.
he CONTERNA is a continuously working multi-chamber kneading machine that is patented worldwide. The CONTERNA's unique concept allows for shorter kneading periods and improved product quality when producing, for example, rubber master batches, plastics master batches, glues, hard metal masses, sealing masses, animal food, silicone rubber, and high-viscous food.
APPLICATIONS:
Kneading machines are always useful when high-viscous masses have to be kneaded intensively and with absolutely no chance of contamination
Producer: IKA – Germany
Know More..